What this is all about (EN)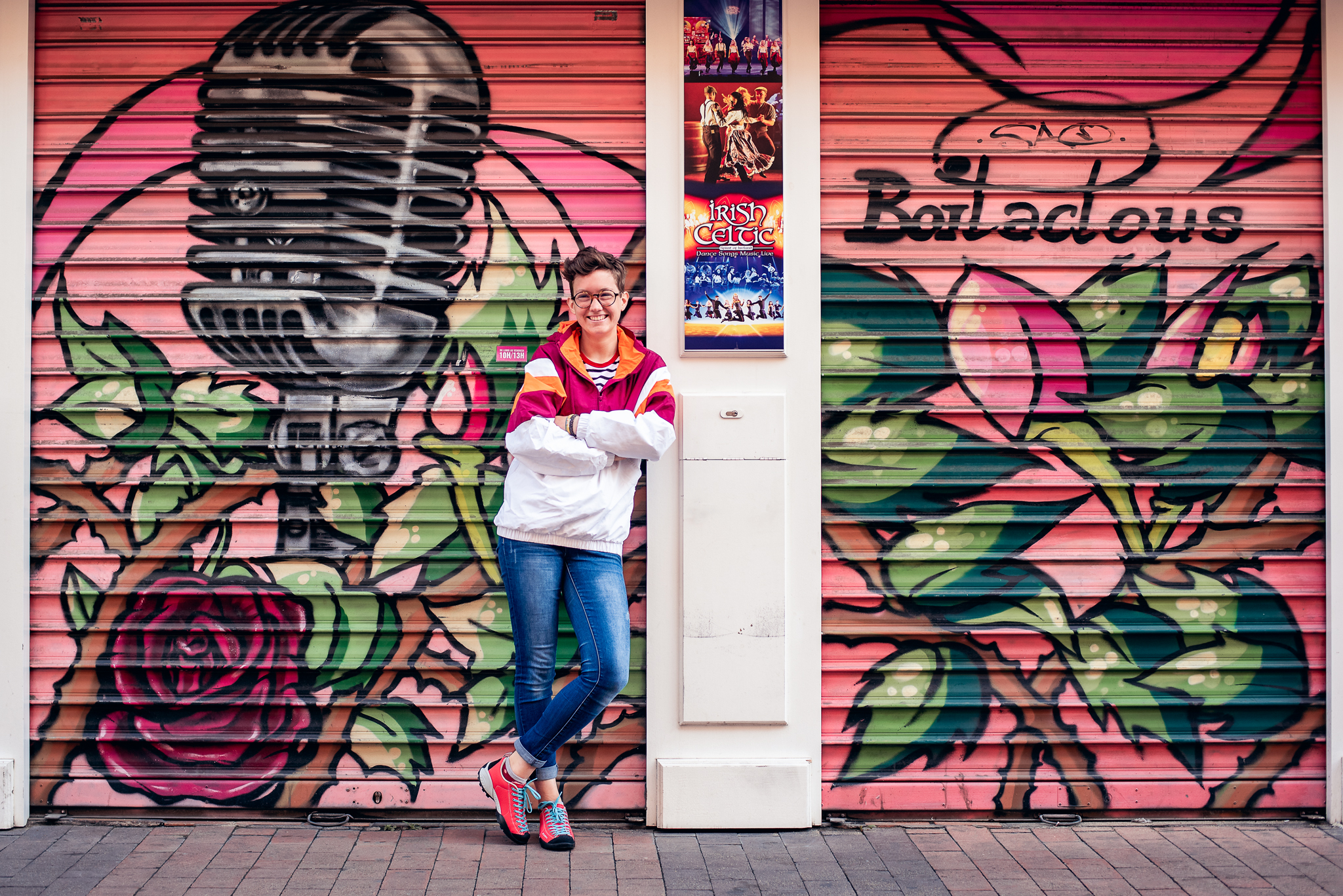 What this is all about - EN
Let me tell you little more what drives me here….
Hey you!
I'm happy to see you here!
This sounds cheese, I know. But I really do. I as began to take pictures I wanted to play, to try things out, to discover things. I always had a curious mind and photography is a big playground. I still struggle with the direction my photography should take. Because I just enjoy discovering new thinks, working on new challenges, and I easily jump on to the next project.
I try to bring that playful mind everywhere with me. Try to see the things through a different angle, a new light. See things as exciting as they can be as a child. Life is my playground and I want to enjoy the beauty of it, in every little details.
I have the opportunity to travel a lot through my work, and I'm really thankful to be able to discover the world so easily and freely. It is most of the time easy to be excited about a travel far away. When you have to take the plane, where they don't speak your language or where the sun seems to be shining more brightly. I don't like this mindset. I believe that adventure and travel happens first in your mind. Adventure is waiting around the corner for you if you are ready to be surprised. I still believe that the coolest adventures could happen on you way to work or back home form a sick party. You should just be ready to welcome it.
And with this mindset, I try to travel to any places I'm fortunate to go. Welcome little things, details, smells, colours, way of speaking, kindness and love everywhere you go. In Europe we are fortunate to have a lot of different countries really near to each other. Sometimes you don't have to travel one hour away from home to experience something radically different that a lot of references you could have.


This Blog is my invitation to embrace the world as your playground, seek the joy in the things around you and discover your city, your life, the things around you as new endless possibilities to discover.
You probably heard about the theory that your personality change depending on the language you are using. (I'm sorry, I don't have a brilliant source about it right now) I'm not an exception to this rule. I grew up in France, French is the language where I can make the finest differences in the way I choose to speak. This was not the case as I lived there but I learned to respect and love this language for what it is. It became for me a really poetic and profound way to express beauty.
I live in Germany now. German is my daily language. I love this language for the quality it can bring to idea, it can form and define things really well. This is a really precise language, straight forward, fine and accurate. Making jokes in German is a whole new level!
English is my fun language. I meet people in English, used to be funny and joyful, it feels colourful, easy to use, quick and sharp, intense.
I love and value all those 3 Languages for what they are. But depending on the destination and the things I experienced there, one language appears better to me to talk about this adventure. Translating the texts in a different language would change slightly the perspective. Maybe so slightly that you wouldn't feel the difference but I still would think that it was not "this Vic" that should tell this story. This is why I'm going to write in these languages to tell the story from the point of view that fits it the best for me.
I feel sorry that you are probably not going to be able to read all the blog post but you wouldn't anyways 😉 I hope you will understand this "editorial" choice.
I'm looking forward to share my adventures with you and event m ore to hear about the stories you will bring to live.
Life is you canvas, create!
Vic